Cheap Flights with low cost, charter and other airlines: find cheap air tickets
▼Search
Search cheap flights from: 302 airlines | 206 countries | 1760 airports | 107299 routes
Compare WhichBudget results to other flight websites (opens in new window):
WhichBudget cheap flights news, promotions and analysis
Thursday, 01 April 2010 15:30
Flybe franchise carrier Loganair has stepped in to rescue the Western Isles air service following the closure of the previous operator of the service, Highland Airways.
From Monday 29 March, Loganair will offer two return flights each weekday between Stornoway and Benbecula. A range of fares will be offered, with lead-in fares from £34.99 one-way including all taxes, fees and charges. Flights are presently bookable up to and including 30 April; it is expected that services for the summer season will be released for sale at a later date. Rescue fares can be booked up to and including 09 April 2010.
Read more...
Thursday, 01 April 2010 07:57
When Spanish budget airline Air Comet went bankrupt in December 2009, thousands of passengers were left stranded and 600 cabin crew members were left without wages.
In an attempt to raise publicity around the fact they have not been paid for over nine months, female Air Comet crew posed naked for a calendar.
Read more...
Wednesday, 31 March 2010 11:57
Occupancy rates in the northern region of Portugal grew by 17 percent during the first few months of this year, the only region in Portugal to experience a rise in tourism.
The 17 percent rise in the number of tourists in Northern Portugal represents 32,000 more stay-overs, in comparison to the same period of 2009.
Read more...
Tuesday, 30 March 2010 17:30
Em Fevereiro, a Ryanair transportou 134.881 passageiros nos aeroportos portugueses. No aeroporto Francisco Sá Carneiro, Porto, ultrapassou novamente a fasquia dos três dígitos, com 100.912 passageiros e cresceu 45.2% relativamente a Fevereiro de 2009.
Read more...
Tuesday, 30 March 2010 16:46
O aeroporto de Beja foi um dos temas abordados no 1º Congresso de Turismo do Alentejo, que decorreu na sexta-feira e sábado. A abertura da infraestrutura ao tráfego aéreo poderá ser uma realidade em Março de 2011, essa é a ambição dos responsáveis da ANA.
Em declarações à Lusa, o director de estratégia e marketing aeroportuário da ANA, Leonel Horta Ribeiro, refere que estão a ser realizados esforços para que no verão IATA de 2011 estejam reunidas as condições para se operem voos charter no aeroporto.
Read more...
Tuesday, 30 March 2010 11:08
La célèbre Petite Sirène a quitté jeudi son rocher du port de Copenhague pour l'exposition universelle de Shanghai, saluée par des danses et des chorales d'enfants danois et chinois.
Héroïne du conteur Hans Christian Andersen, La sculpture de bronze d'Edvard Eriksen, de 175 kilos et de 1,65 mètre de haut, est depuis sa création en 1913 une des grandes attractions touristiques du pays scandinave. Ceci est son premier voyage depuis près d'un siècle hors du Danemark.
Read more...
Wednesday, 24 March 2010 10:14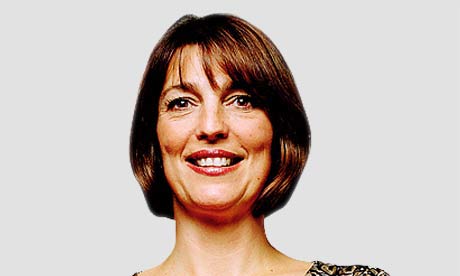 Carolyn McCall, the chief executive of the Guardian Media Group (GMG), will replace Andy Harrison as easyJet's CEO.
McCall has been in senior management positions at GMG for more than a decade. The Guardian Media Group publishes the Guardian, the Observer, and guardian.co.uk.
Andy Harrison announced his resignation as CEO of easyJet plc in December 2009, together with the group's Chairman, Sir David Michels, after the board's dissagreement over strategy with easyJet's founder, Sir Stelios Haji-Ioannou.
Read more...
Sunday, 21 March 2010 20:33
Air France and it's French low-cost outlet, Transavia, decided to abandon project "Mimosa", a new budget airline based at Nice Côte d'Azur airport.
Project "Mimosa" was announced by Transavia towards the end of January 2010. The new airline was meant to replace other Air France franchises such as Brit Air and Régional on routes between major French cities.
Read more...
Sunday, 21 March 2010 14:46
Transavia, la compagnie aérienne low cost française, à décidé d'abandonner le projet « Mimosa », une nouvelle compagnie à bas prix basée à l'aéroport de Nice Côte d'Azur.
Le projet « Mimosa » était annoncé par la compagnie Transavia, une filiale d'Air France-KLM, fin Janvier 2010. La nouvelle compagnie avait pour le but de remplacer les autres filiales d'Air France tels que Brit Air et Régional sur les liaisons entre les grandes villes françaises.
Read more...
Tuesday, 16 March 2010 14:44
Vueling conectará desde el 26 de junio Barcelona con Liubliana, la capital de Eslovenia, según informó la aerolínea, que señaló que será su ruta internacional número 21. La conexión funcionará hasta mediados de septiembre y contará con dos vuelos semanales, los martes y los sábados, en horario de mediodía y tarde, con un total de 8.280 asientos.
Read more...
<< Start < Prev

61

62 63 64 65 66 67 68 69 70 Next > End >>


Page 61 of 75